Popular Song Lists Used During Formalities at Wedding Receptions
For my current clients, I list the most popular song lists for the formalities that you may have at your wedding. Note that I personally recommend them based on past weddings, while also comparing them to the longer lists that you may find online. Remember that these are only helpful ideas for you. I will of course accommodate ANY music of your choice!
I did not include a 'Most popular First Dance' song list do to the infinite amount of songs that can be selected. In addition, this is a song that you probably already have ideas about.
The songs are listed in no particular order. Some of the longs listed below can be used interchangeabley in one of the other lists. Song choice is a very personal affair!
Most Popular Wedding Party Introduction Songs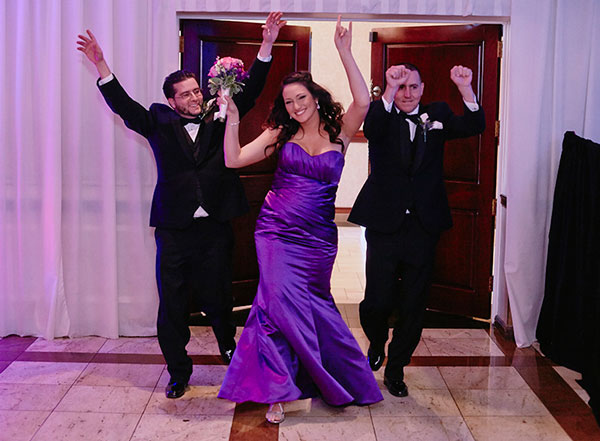 This truly can be an endless list of whatever upbeat, popular and "Get into the mood" music you can think of! However, this list can give you some great ideas, or help trigger a song you may want!
Note: You can have one song for all of the introductions, or have one for parents, then one for bridal party, then even one for the 2 honorees if you wanted!
Any song and be extended when needed or obviously faded out if the whole song is not needed.
Party Rock Anthem – LMFAO
Uptown Funk – Bruno Mars and Mark Ronson
Crazy in Love – Beyonce and Jay Z
Let's get this party started – Pink
I gotta feeling – Black Eyed Peas
Let's get it started – Black Eyed Peas
Turn down for what – Dj Snake and Lil John
Marry You – Bruno Mars
You make my dreams come true – Hall & Oates
Signed, sealed delivered (I'm years) – Stevie Wonder
Don't stop until you get enough – Michael Jackson
Ain't no mountain high enough – Marvin Gaye and Tammi Terrell
This will be (an everlasting love) – Natalie Cole
Best day of my life – American Authors
Enter Sandman – Metallica
Welcome to the jungle – Guns-n-Roses
On top of the world – Imagine Dragons
Happy – Pharrell Williams
Levels Avicii
Dynamite – Taio Cruz
This is what you came for – Rihanna & Calvin Harris
Can't stop the feeling – Justin Timberlake
Raise your Glass – Pink
Bring em out! – T.I.
Wagon Wheel – Darius Rucker
I want crazy – Hunter Hayes
Save a horse ride a cowboy – Big and Rich
All I do is win – DJ Khaled
Forever – Chris Brown
Here for the Party – Gretchen Wilson
Most Popular Father/Daughter Dance Songs
SLOWER
My little girl – Tim McGraw 3:39
Butterfly Kisses – Bob Carlisle 4:59
Daughters – John Mayer 3:56
Landslide – Fleetwood Mac (Stevie Nicks) 3:19 or remake by the Dixie Chicks 3:45
I loved her first – Heartland
You are my special angel – Bobby Helms
Wonderful Tonight – Eric Clapton
Over the rainbow – Israel Kamakawiwo'ole
In my Daughter's eyes – Martina McBride
Daddy's little girl – Al Martino 2:31 or remake by Michael Buble 3:45
A song for my daughter – Ray Allaire
Daddy – Beyonce 4:58
The way you look tonight – Steve Tyrell 4:33
God gave my you – Blake Shelton 3:50
Dance with my Daughter – Jason Blaine 3:36
MORE UPBEAT
My girl – Temptations 2:52
Isn't she lovely – Stevie Wonder 3:25
Father and daughter – Paul Simon 4:08
Always be your baby – Natalie Grant 4:18
The way you look tonight – Frank Sinatra 3:21, or remake by Maroon 5 3:27
Daddy's Hands – Holly Dunn 3:30
Cinderella Steven Curtis Chapman 4:25
Most Popular Mother/Son Dance Songs
SLOWER
Child of mine – Carole King 4:03
A song for Mama – Boyz II Men 4:37
The first lady in my life – Paul Todd 5:42
Mama's song – Carrie Underwood 4:03
The Man you've become – Molly Pasutti 3:17
I am your child – Barry Manilow 2:17
The perfect fan – Backstreet Boys 4:16
Simple Man – Lynyrd Skynyrd 5:51 or Shinedown 4:17
A song for my son- Mikki Viereck 3:19
MORE UPBEAT
The wonder of you – Elvis Presley 2:28
93 million Miles – Jason Mraz 3:31
Mama said – Lukas Graham 3:27
Most Popular Parent Dance Songs that can be used for Father/Daughter and/or Mother/Son
SLOWER
Unforgettable – Nat and Natalie Cole 3:31
I hope you dance – Lee Ann Womack 4:57
You are the sunshine of my life – Stevie Wonder 2:51
My wish – Rascal Flatts 4:04
You Raise me up – Josh Groban 4:48
Forever Young – Rod Stewart (Acoustic version) 4:41
Have I told you lately – Van Morrison 4:21 or Rod Stewart version 3:57
You've got a friend – James Taylor 4:27
What a wonderful world – Louis Armstrong 2:18
There you'll be – Faith Hill 3:43
Because you loved me – Celine Dion 4:50
Stand by me – Ben E. King 2:58
Times of your Life – Paul Anka 3:18
MORE UPBEAT
The Way you look tonight – Frank Sinatra 3:21
How sweet it is – James Taylor 3:45
God only knows – Beach Boys 2:55
Forever Young – Rod Stewart 4:02
Most Popular Cake Cutting Songs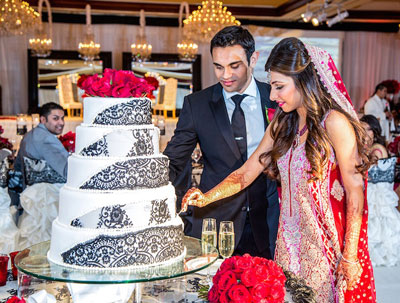 Single Ladies – Beyonce
This one's for the girls – Martina McBride
Girls just want to have fun – Cyndi Lauper
Wannabe – Spice Girls
Wishin' and Hopin' – Dusty Springfield
Most Popular Anniversary Dance Songs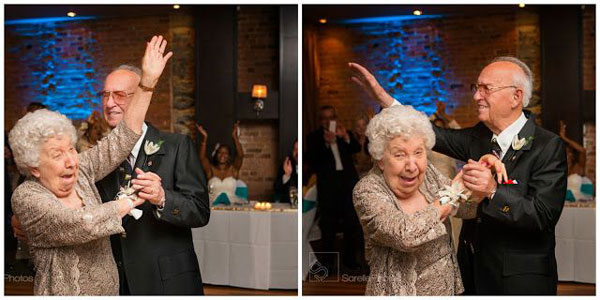 The Anniversary dance has been a modern replacement of the bouquet/garter tradition. Instead of throwing the bouquet to a lady, the bouquet can be presented to the longest marred couple at the wedding.
This is determined by first having your MC welcome all married couples to dance to a song. Your DJ will then creatively ask (by raising their hands) those couples dancing if they have been married for 10 years, then in 5 year increments approximately, till the longest married couple is determined. The bride and groom would then give the flowered bouquet to that couple, with the DJ mentioning an association of a gift from the most recent married couple, to the longest married couple present!
Can't help falling in love – Elvis Presley
Through the years – Kenny Rogers
Remember when – Alan Jackson
You're still the one – Shania Twain
Could I have this dance (For the rest of my life) – Anne Murray
Always and forever – Heatwave
Still crazy after all these years – Paul Simon
Most Popular Bouquet/Garter Songs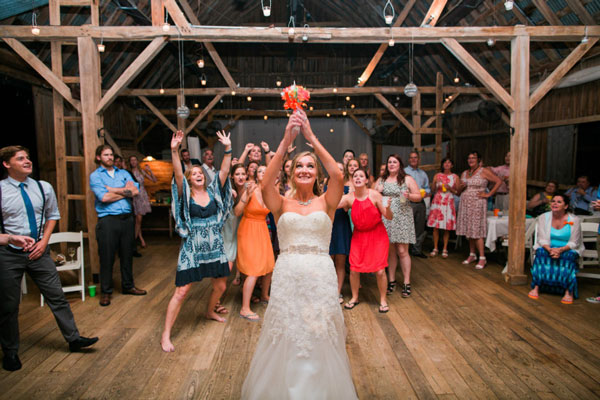 For this formality, it has been common these days for the bride to ONLY throw the Bouquet. The lucky catcher (usually a single or married lady), can then preserve that bouquet as a memento, and bring more good luck to the bride and groom the more time that bouquet is preserved!
Or, to stick to tradition, after the bouquet is caught by a woman 17 years of age or older, the groom will remove the garter from his wife's leg. He then will throw the garter to a single man(17 years or older). Lastly, the person that catches the bouquet sits so that the person that caught the garter can put it on her leg.
Most Popular "Throwing of the Bouquet" Songs
Single Ladies Beyonce
This one's for the girls – Martina McBride
Girls just want to have fun – Cyndi Lauper
Wannabe – Spice Girls
Wishin' and Hopin' – Dusty Springfield
Man, I feel like a woman – Shania Twain
Hollaback girl – Gwen Stefani
Girls we run the world – Beyonce
Lady Marmalade – Christina Aguilera, Lil Kim, Mya, Pink
Ladies Night – Kool & The Gang
Most Popular Garter Removal Songs
Peter Gunn Theme – From Blue Brothers Movie
Mission Impossible – From Movie
Rocky Theme
Pony – Ginuwine
Eye of the Tiger – Survivor
Whatta Man – Salt-n-Peppa
A little less conversation – Elvis Presley
You're never gonna get it – En Vogue
You can leave your hat on – Joe Cocker
Get Lucky – Daft Punk
Pink Panther theme song
Come & get it – Selena Gomez
After the groom removes the garter from his wife's leg, he then by tradition throws the garter to a single man. Usually the garter removal choice song continues to play for when the single guys are gathered. Or you can choose another one:
Whatta man – Salt-n-Peppa
I'm too sexy – Ready said Fred
Macho Man – Village People
Get Lucky – Daft Punk
The boys are back in Town – Thin Lizzy
James Bond theme song (007)
Bad Boys – Inner Circle
Another one bites the dust – Queen
Popular song choices for when Catcher of garter places the garter on woman's leg who caught the bouquet:
Rocky Theme song – Bill Conti
Marry you – Bruno Mars
Let's get Married – Jagged Edge
You can leave your hat on – Joe Cocker
Oh yeah – Yello (Instrumental)
Just a Gigolo – David Lee Roth
Keep your hands to yourself – Georgia Satellites
Legs – ZZtop